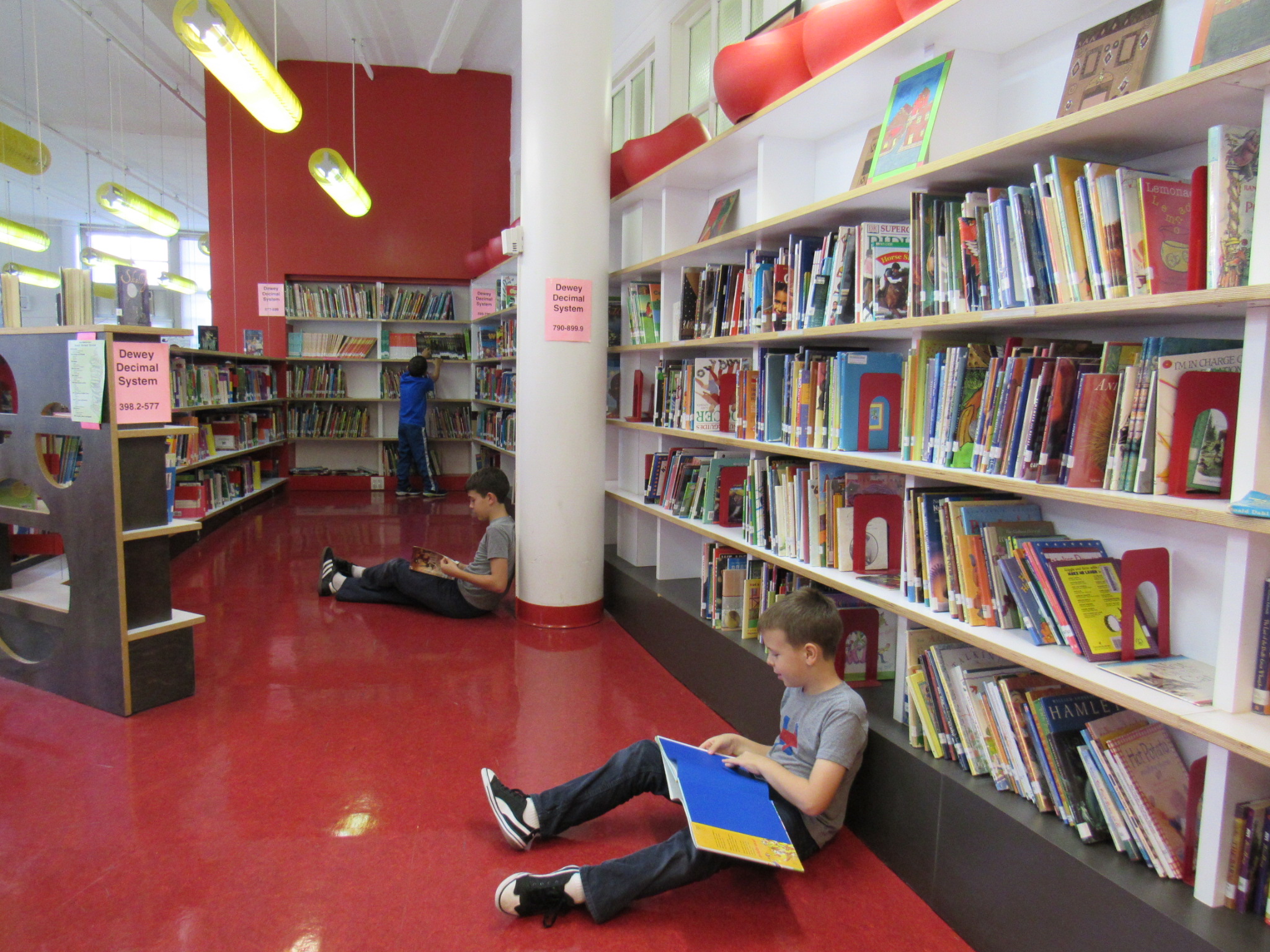 Funded by a Robin Hood Foundation Grant, our state of the art Library is on of the outstanding features of PS 110. The library opened in 2008 filled with brand new books and computers. The meticulously designed space creates an ideal atmosphere for students to get excited about reading. Each class visits the library weekly to check out books, listen to readings and participate in interactive discussions. The library also serves as a meeting place for parent groups, hosts evening PTA seminars, and houses a media center for teachers and staff.
The library is led by our librarian, Eliza Farrell. Every PS 110 parent is welcome and encouraged to get involved. This three-way partnership allows our children access to a phenomenal resource. It is also a great example of working together, one of the core values of PS 110.
***To access additional resources, please click here.
At P. S. 110, we believe that computer technology is a valuable tool to enhance teaching and learning. Our students use a variety of technologies to access, analyze, interpret, synthesize, apply, communicate and present information. They learn and practice various skills: keyboarding, desktop publishing, creating multimedia projects, digital photography and videography, painting and illustrating, web authoring, creating spreadsheets and databases, graphing and charting, graphic designing, internet researching, and basic programming.
We have a dedicated instructional computer lab of 30 iMac workstations networked through an Apple X-server, and we also have deployed 5 mobile carts of iBooks, a total of 80 laptops, on various floors for classrooms to use. Every classroom is wired for internet connection, and each classroom has 2-3 computers. All laptop computers can access the internet wirelessly.
Thanks to the RESO A grant, each classroom now has a media cart which houses an Elmo document camera, an LCD projector, a laptop, and a built-in stereo sound system. It is a valuable tool for teachers to use in the classroom for teaching, presentation, demos, and brainstorming.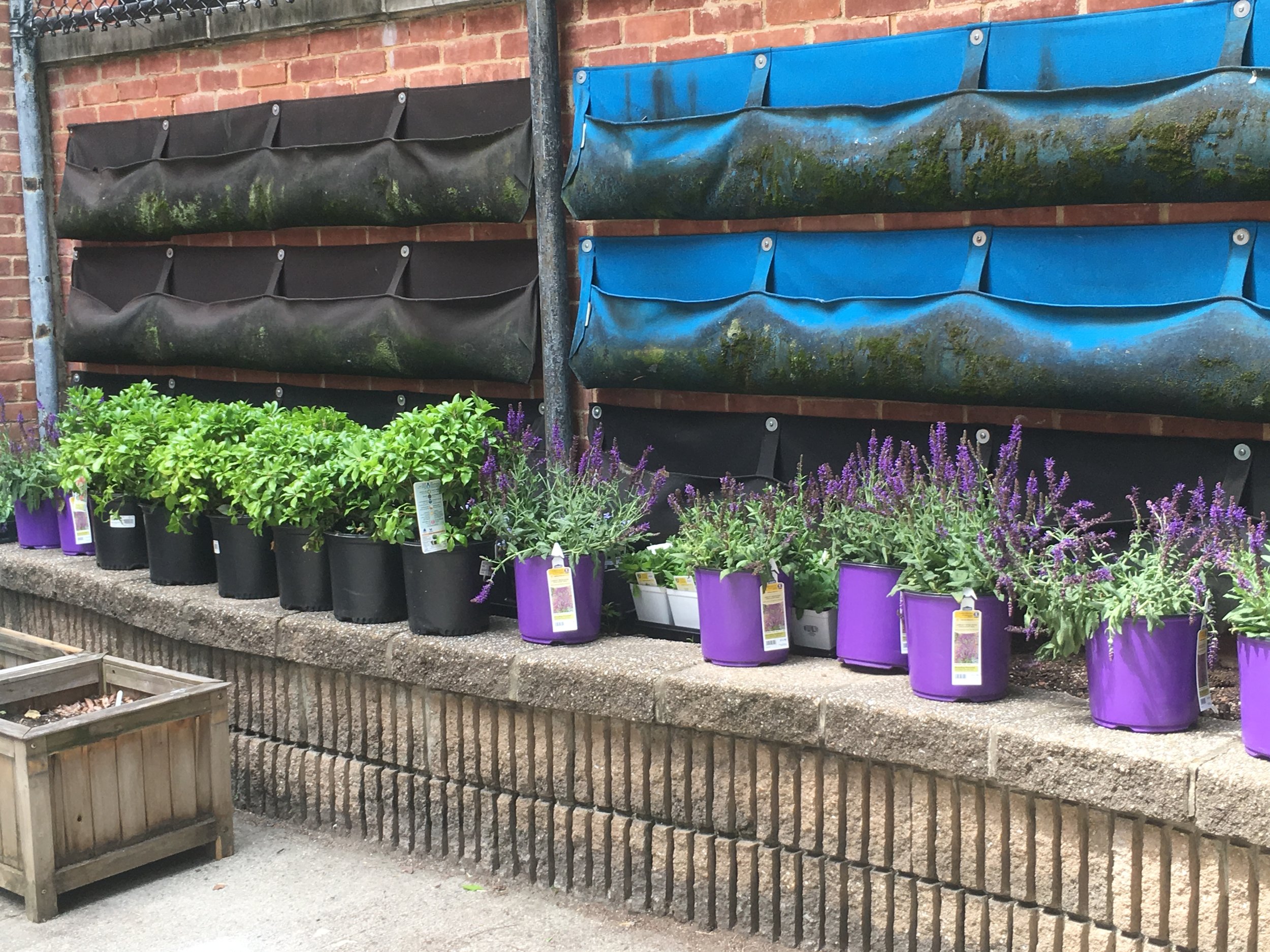 PS 110 is getting greener by the minute! With an NYC Grow to Learn grant, the school built and planted a school garden. Teachers, parents and students all play a part in planting, watering and caring for the garden. Stop by the inner courtyard to see and taste our bounty: tomatoes, strawberries, wild flowers, edible greens, Echinacea, and other herbs like chives and basil.
In January, 2013, Lowes Toolbox for Education awarded PS 110 a $5000 grant! The purpose of the grant is to turn our garden space into an outdoor classroom for use by students and teachers and to get more PS 110 families involved in greening our school.
With a grant from the Citizens Committee for NYC, PS 110 launched a cafeteria-to-garden composting project called Waste Less Grow More. LES Ecology Center provided composting workshops for all interested staff, students, and parents to kick off the project. Along with recycling, disposing of organic waste will become part of students' regular cafeteria routine. The more organic waste we collect, the more compost we will generate for our garden! We will train 4th and 5th grade "student rangers" to help monitor organic waste disposal. Using an industrial scale young scientists at PS 110 will weigh scraps and assess our waste reduction.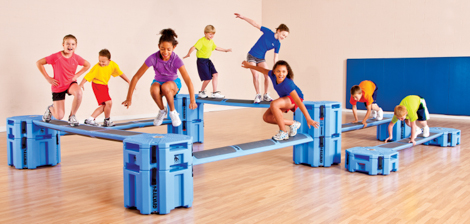 Climb, crawl, jump, duck! The Railyard system is a modular obstacle course that helps us achieve school-wide fitness goals while providing an active play area for students when inclement weather forces recess inside. The Railyard develops students' strength, balance, coordination, agility, flexibility and endurance. Its lightweight, durable, portable, and modifiable design makes it a user-friendly product that is readily incorporated into structured PE classes.
Although used by over 900 schools nationwide, PS110 is proud to be the first school in New York City to incorporate the Railyard into its PE curriculum.